Effortless Travel with MATEIN 40L Backpack
1: "Effortless Travel Companion for the Modern Adventurer"
Introducing the MATEIN Travel Backpack, the ultimate travel companion designed to make your journeys hassle-free and enjoyable.
This 40L Flight Approved Carry-on Hand Luggage is meticulously crafted to meet the needs of today's jet-setting explorers. With its sleek and stylish design, water-resistant construction, and anti-theft features, this backpack is a perfect blend of functionality and style.
Spacious and Organized: The 40L capacity of this backpack ensures that you can pack everything you need for your trip. Whether it's clothes, gadgets, or travel essentials, this backpack has ample space to accommodate it all. The thoughtfully designed compartments and pockets help you stay organized, making it easy to access your belongings on the go.
Secure and Theft-Proof: Travel with peace of mind knowing that your valuables are protected. The anti-theft features of this backpack include a hidden zipper pocket on the back panel, making it nearly impossible for pickpockets to access your belongings. Additionally, the durable zippers and reinforced stitching provide an extra layer of security.
Water-Resistant and Durable: Don't let unexpected weather conditions ruin your travel experience. This backpack is made from high-quality water-resistant material, ensuring that your belongings stay dry even in rainy conditions. The sturdy construction and tear-resistant fabric make it a reliable companion that will withstand the rigors of travel.
2: "Stay Connected and Productive On the Go"
The MATEIN Travel Backpack is not only designed for travel but also caters to the needs of the modern business professional.
It is specifically tailored to accommodate a 17-inch laptop, allowing you to work and stay connected wherever you go. Here's why this backpack is the ideal choice for the tech-savvy traveler:
Dedicated Laptop Compartment: The backpack features a well-padded laptop compartment that provides maximum protection for your device. The dedicated sleeve is designed to fit a 17-inch laptop snugly, keeping it safe from scratches and bumps during transit. You can confidently carry your laptop, knowing it is secure and easily accessible.
Smart Organization for Gadgets: In today's digital world, staying connected means carrying multiple devices. This backpack offers smart organization options for your gadgets, including dedicated pockets for your tablet, smartphone, power bank, and other tech accessories. You can keep all your devices neatly organized and within reach while on the move.
USB Charging Port: Never worry about running out of battery again. The built-in USB charging port allows you to conveniently charge your devices on the go. Simply connect your power bank to the integrated cable inside the backpack and plug in your device. Stay connected, productive, and fully charged throughout your journey.
3: "Unleash Your Wanderlust in Style"
The MATEIN Travel Backpack combines functionality with a sleek and modern design, making it a statement piece that complements your personal style.
Stand out from the crowd and make a fashion statement with this versatile backpack that is perfect for both business and leisure travel.
Ergonomic Design: The backpack is designed with your comfort in mind. The adjustable padded shoulder straps and breathable back panel provide optimum comfort, even during long hours of travel. The ergonomic design ensures that the weight is evenly distributed, reducing strain on your shoulders and back.
Versatile Usage: Whether you're embarking on a business trip, going on an adventurous hiking expedition, or enjoying a weekend getaway, this backpack is your go-to companion. Its versatility allows it to seamlessly transition from the boardroom to the great outdoors, effortlessly adapting to your travel needs.
Sleek and Professional: The sleek black design of this backpack exudes professionalism and sophistication. It's the perfect accessory for business.
4: "Uncompromising Durability for Endless Adventures"
When it comes to travel gear, durability is paramount. The MATEIN Travel Backpack is built to withstand the demands of adventurous souls who crave exploration.
Here's why this backpack is the epitome of durability:
Robust Construction: Crafted from high-quality materials, this backpack is built to last. The sturdy and abrasion-resistant fabric ensures that it can withstand the rigors of frequent travel, making it your reliable companion for countless adventures.
Reinforced Stitching: The backpack's reinforced stitching adds an extra layer of strength, preventing seams from unraveling and ensuring that it can handle heavy loads without compromising its structural integrity. You can trust this backpack to carry your belongings securely, no matter the weight.
Reliable Zippers: The zippers are often the weakest point of a backpack. However, the MATEIN Travel Backpack features premium quality zippers that are not only smooth and easy to operate but also highly durable. You can zip and unzip your backpack effortlessly, knowing that the zippers are built to last.
5: "Efficient and Convenient Travel Organization"
Efficiency and convenience are key when it comes to organizing your belongings while on the move.
The MATEIN Travel Backpack offers innovative features that enhance your travel experience and make packing and unpacking a breeze:
Multiple Compartments and Pockets: Stay organized and find your items quickly with the backpack's multiple compartments and pockets. From designated sections for your clothes and shoes to smaller pockets for your travel documents and accessories, everything has its place. Say goodbye to rummaging through a cluttered bag and hello to the hassle-free organization.
Quick-Access Design: Time is of the essence when you're traveling. The quick-access design of this backpack ensures that your essentials are within reach whenever you need them. Whether it's your passport, boarding pass, or a small item you need on the go, the strategically placed pockets allow for easy access without having to dig through the main compartment.
Compression Straps: Maximize the space inside your backpack with the built-in compression straps. These adjustable straps compress your belongings, keeping them secure and preventing unnecessary shifting during travel. You can pack more efficiently and reduce the overall size of your backpack, making it easier to carry and store.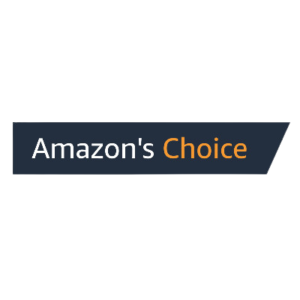 Read More: https://tourismtraversals.com/the-ultimate-packing-list-for-long-haul-flights/