Ultimate Outdoor Companion-Vaverto Pillow
Vaverto Camping Pillow – Travel Pillow -Backpacking, Airplane, Small Pillow
1: Enhanced Comfort for Your Outdoor Excursions
Unleash the Power of Ultimate Comfort
Indulge in unparalleled comfort during your outdoor adventures with the Vaverto Camping Pillow. Crafted with meticulous attention to detail, this innovative travel pillow is designed to revolutionize your sleeping experience.
Whether you're backpacking through rugged terrain, catching some rest on an airplane, or seeking comfort during road trips, the Vaverto Camping Pillow is your ideal companion.
Discover the Magic of Medium Firm Memory Foam
Our camping pillow is meticulously crafted using medium firm memory foam, delivering the perfect balance between support and plushness.
With its adaptive nature, the pillow contours to the shape of your head and neck, providing customized support for a night of uninterrupted sleep. Say goodbye to restless nights and hello to rejuvenating slumber amidst nature's beauty.
Compact, Lightweight, and Portable
We understand the importance of convenience while traveling. That's why we've designed the Vaverto Camping Pillow to be compact, lightweight, and effortlessly portable.
Its compressible feature allows you to easily pack it into your backpack or carry-on luggage, saving precious space for your other essentials. Experience the joy of having a comfortable pillow wherever your adventures take you.
2: Breathable Bamboo Cover for Optimal Sleep Hygiene
Stay Cool and Fresh with Bamboo Breathability
Imagine waking up refreshed and invigorated, ready to tackle the day's adventures. With the Vaverto Camping Pillow's breathable bamboo cover, this dream becomes a reality.
The cover is crafted from high-quality bamboo fabric, renowned for its exceptional breathability and moisture-wicking properties. No more waking up drenched in sweat during warm nights—enjoy a cool and comfortable sleep every time.
Hypoallergenic and Easy to Clean
Your health and hygiene are our top priorities. The Vaverto Camping Pillow's bamboo cover is hypoallergenic, making it ideal for those with sensitive skin or allergies.
Additionally, the cover is conveniently machine washable, allowing you to keep it fresh and clean effortlessly. Bid farewell to bacteria and allergens, and embrace the hygienic benefits of our thoughtfully designed camping pillow.
3: Versatile Design for All Your Sleeping Needs
Tailored for Your Adventures
The Vaverto Camping Pillow boasts a versatile design that caters to a wide range of sleeping needs. Its compact size makes it perfect for camping trips, hiking excursions, and backpacking adventures.
Moreover, its ergonomic shape provides exceptional support for your head and neck, ensuring a comfortable sleep no matter where you rest your head.
Your Trusted Travel Companion
Not only is the Vaverto Camping Pillow ideal for outdoor escapades, but it also shines as a trusted travel companion for all your journeys.
Whether you're on a long-haul flight or embarking on a road trip, this travel pillow guarantees a serene and relaxing experience. Enjoy the luxury of a good night's sleep while traveling and arrive at your destination feeling refreshed and energized.
Unleash the Power of Quality Sleep
Sleep is a vital aspect of overall well-being, especially when you're on the go. The Vaverto Camping Pillow is here to elevate your sleep experience, ensuring you wake up feeling rejuvenated and ready to seize the day.
Invest in your sleep quality and unlock the countless benefits of a comfortable and restorative slumber.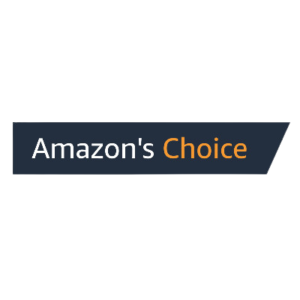 Read More: The Ultimate Packing List for Long-haul Flights