Flight Approved 40L Travel Backpack
1: Stay Organized on Your Travels
A Spacious Companion for All Your Essentials
Introducing our Travel Backpack for Men and Women, the perfect companion for your next adventure. With a generous capacity of 40 liters, this backpack provides ample space for all your travel essentials.
Whether you're heading for a weekend getaway or a business trip, this backpack will keep you organized and stylish throughout your journey.
Featuring a dedicated 17-inch laptop compartment, this backpack ensures the safety and security of your valuable tech devices.
The waterproof design protects your laptop from unexpected spills or light rain, giving you peace of mind wherever you go. No more worrying about weather conditions or accidental spills that could damage your electronics.
But that's not all. This backpack is designed with multiple compartments and pockets, strategically placed to keep your belongings neatly organized.
Say goodbye to rummaging through your bag to find what you need. From your passport and boarding pass to your charging cables and travel documents, everything has its place, making your travel experience hassle-free.
2: Comfortable and Durable for Long Journeys
A Backpack Engineered for Endurance
When it comes to long journeys, comfort is essential. That's why our Travel Backpack is designed with your comfort in mind.
The ergonomic padded shoulder straps and breathable back panel provide optimal support, reducing the strain on your shoulders and back. No matter how long your journey is, you'll feel comfortable and ready to conquer the world.
Made from high-quality, water-resistant materials, this backpack is built to withstand the test of time. Its sturdy construction ensures durability, even in the most demanding travel conditions.
Whether you're trekking through the wilderness or navigating bustling city streets, this backpack will be your reliable companion, ready for any adventure that comes your way.
In addition to its durability, this backpack offers a convenient luggage sleeve, allowing you to attach it securely to your suitcase. No more juggling multiple bags or struggling with heavy loads.
This backpack seamlessly integrates with your luggage, making your travels more efficient and stress-free.
3: Style Meets Functionality
Elevate Your Travel Experience
Who said practicality can't be stylish? Our Travel Backpack combines functionality with a sleek and modern design.
The timeless black color adds a touch of sophistication to your travel ensemble, making you stand out from the crowd.
But this backpack is not just a fashion statement. It's packed with smart features that enhance your travel experience.
The included shoe bag keeps your footwear separate from your clothes, ensuring freshness and cleanliness throughout your journey.
The side pockets are designed to hold your water bottle, umbrella, or other essentials, providing easy access whenever you need them.
Whether you're a business professional, a college student, or a weekend adventurer, this backpack caters to all your needs.
Its versatility makes it the perfect companion for various occasions, from business meetings to outdoor explorations. Experience the perfect blend of style and functionality with our Travel Backpack.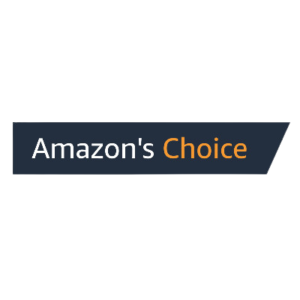 Read More: https://tourismtraversals.com/the-ultimate-packing-list-for-long-haul-flights/