Effortless Access to Your Electronic
FYY Electronic Organizer – Travel Cable Organizer Bag for Hassle-Free Organization
Get Organized with the FYY Electronic Organizer – Store Your Electronic Accessories with Ease
Keep your electronic accessories neatly organized with the FYY Electronic Organizer.
This portable, waterproof, double-layered storage bag provides hassle-free storage for your cables, cords, chargers, phones, and earphones. Stay organized on the go!
Streamlined Organization for On-the-Go Convenience
Effortless Access to Your Essentials
Tired of tangled cables and digging through your bag to find the right charger or earphones? The FYY Electronic Organizer is here to revolutionize the way you carry and access your electronic accessories.
With its innovative design, this travel cable organizer bag ensures streamlined organization and effortless access to all your essentials.
Featuring double layers of storage, this all-in-one storage bag provides dedicated compartments and elastic loops to securely hold your cables, cords, chargers, phones, and earphones.
Say goodbye to the mess and frustration of tangled cords and hello to a tidy and efficient way of carrying your electronic accessories.
The compact size of this organizer makes it perfect for travel. Slip it into your backpack, briefcase, or carry-on, and you'll have everything you need at your fingertips. No more rummaging through your bag to find what you're looking for.
With the FYY Electronic Organizer, you can stay organized and enjoy hassle-free access to your electronic essentials, saving you time and eliminating stress during your travels.
Protection and Durability for Your Valuable Electronics
Keep Your Devices Safe and Secure
Your electronic devices and accessories are valuable investments that deserve the utmost care and protection. The FYY Electronic Organizer ensures that your items are shielded from scratches, bumps, and other potential damages while on the move.
Crafted from high-quality and waterproof materials, this organizer bag provides excellent durability and long-lasting performance. The double-layered construction and padded interior protect your devices from impact, ensuring that they remain safe and secure during transit.
The thoughtful design of this storage bag includes a sturdy zipper closure, ensuring that your items stay in place and don't accidentally slip out. Whether you're traveling, commuting, or simply organizing your electronics at home, you can trust the FYY Electronic Organizer to safeguard your valuable devices and accessories, providing you with peace of mind.
Versatile Design for Efficient Storage Solutions
Simplify Your Life with a Multifunctional Organizer
Versatility is the key to efficient organization, and the FYY Electronic Organizer delivers exactly that. Its smart and versatile design offers multiple storage options to accommodate a wide range of electronic accessories, making it your go-to storage solution.
The spacious main compartment of this storage bag provides ample space for your chargers, power banks, and larger items. The elastic loops and mesh pockets on the inner side of the lid securely hold your cables, cords, earphones, and other small accessories.
With its intelligent layout, this organizer bag ensures that each item has its dedicated place, eliminating clutter and maximizing efficiency.
Not only is this organizer ideal for electronic accessories, but it can also be used to store other essentials such as pens, notepads, passports, and more.
Its versatile nature makes it a must-have for students, professionals, travelers, and anyone who values efficient and organized storage.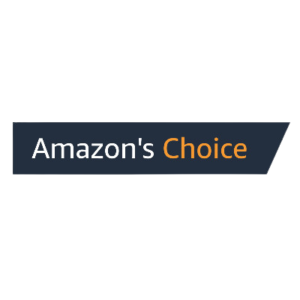 Read More: The Ultimate Packing List for Long-haul Flights